Welcome to the Domes Resorts portal!
Here you will get a chance to learn all about Med's most beautiful locations and fall in love with our resorts and culture. Speaking the language of luxury, we want to share it with you too.

Join us to learn all about Domes, participate in competitions, win prizes and more!
Congratulations to

Melissa

from

Broxbourne

for completing the Domes Resorts course…
Congratulations to

Rachel

from

Stratford Upon Avon

for completing the Domes Resorts course…
Congratulations to

Claire

from

STOCKTON-ON-TEES

for completing the Domes Resorts course…
Why you should register to become a Domes Resorts Expert

Certification
Show you are the go-to expert. Successfully complete the training and earn a certificate of achievement plus a certification of achievement & a chance of winning prizes

Increase bookings
Get ahead of your competition and be ready to convert that next enquiry with all the knowledge you need to sell and upsell Domes Resorts & Reserves to your clients.

Learn on the go
Study at your own pace and in your own time. Access course content on mobile, tablet or desktop whenever and wherever you have an internet connection.

Perks
Qualified Domes Resorts Experts will be included on a preferred-suppliers list, be the first to know about destination news, and be on the invite list for events, competitions, and FAM Trips
Register Now
Welcome to Domes
Signature Concepts
Gastronomy
Exclusive Selections
Welcome to Domes
Domes was born from an excessive love for the Greek islands of Crete, our Motherland, and Corfu, haven for the uprooted paternal family of refugees. We answered a calling to share our deep fondness for our two homes, their people, and culture, with everyone.

Today, we travel, fall in love with new destinations and become their ambassadors to the world.

Thinking outside the box, in a constant brainstorm, and thrive amidst the chaos of new ventures. Driven by the rush of achievement, we reach our goals with our sights already on the next one.

We proudly have 11 resorts in our portfolio: 10 around Greece and 1 in Portugal.

Our mission is to leave an imprint on our guests' personal life stories.

Stay tuned because we refuse to stop expanding and spoiling our guests.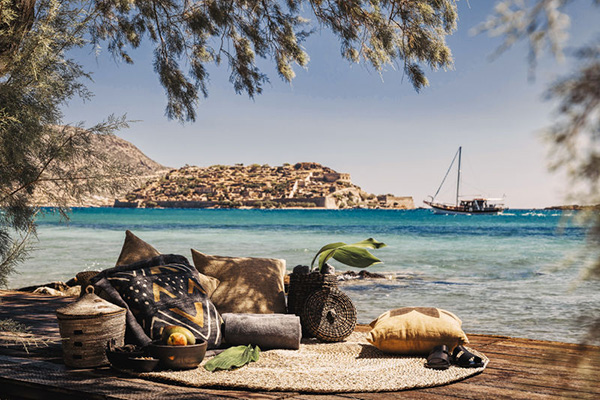 Signature Concepts
Domes Resorts' passion for innovation is exuded at every aspect. Catering to the savvy travelers of all ages, Domes reinvents luxury hospitality with a set of unique signature concepts that are transformative, meaningful, distinctive, trendsetting, and sophisticated, leaving unforgettable memories to its guests.

Our concepts are covering all basis; they are emotional, experiential, life-changing, educational, and fun!

Just waiting for you to experience them.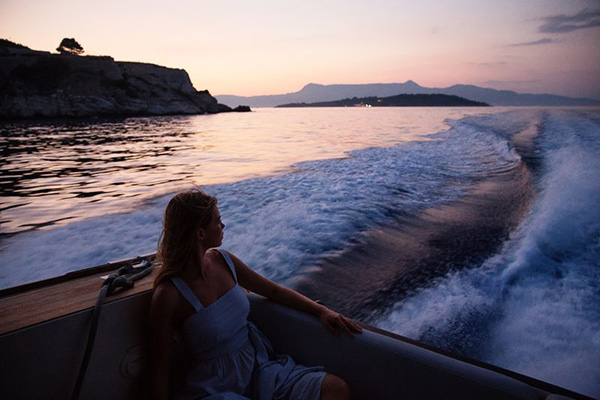 Gastronomy
From breathtaking settings to the flavour of genuine authenticity, dining at Domes is a 360° sensory experience.

Whether you're looking for a beachside pick-me-up, gourmet Cretan delicacies, authentic Corfiot recipes, romantic dining for two – or even food rituals lost in time, epicurean workshops, and fantastic wine tastings – the Domes Resorts food culture will cater to your every desire.

The common & most amazing thing all Domes have, is the ability to connect local cuisine with international flavours and create something extraordinary.

Allow us to become your local culinary ambassadors and help you explore new worlds in gastronomy.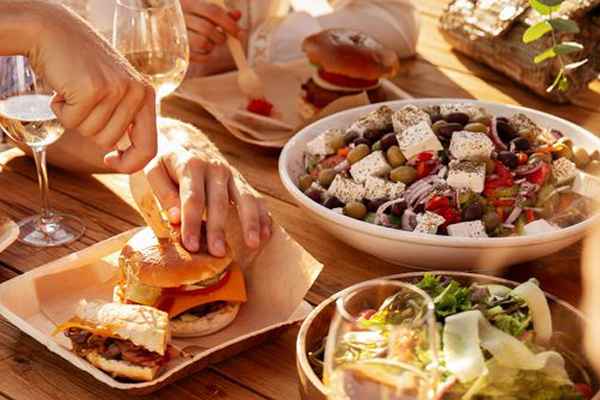 Exclusive Selections
The epitome of luxury, privileges and peace of mind is encapsulated in the 2 unique hotel-within-the-hotel concepts, reserved exclusively for VVIPs:

Haute Living Selection (HLS)

Cool Living Selection (CLS)

They both unlock access to an array of benefits, off-limits spaces, premium brands & services and many more. Opt to stay in one of our premium or ultra-luxe accommodation options and enjoy the privileges of these Selections.

Every resort will have a different version of the Haute Living Lounge and different types of accommodation, but they will all make you feel rather indulgent.

Haute Living Selection can be found in the Domes Originals, Domes Noruz & Domes Reserves Collections, while the Cool Living Selection are exclusive to the Domes Aulūs. More info on our course.